Every wonder how to pack a suit in a carry-on (or "carry on" without the hyphen, whatevs)? Whether you're presenting at an important meeting, got invited to a destination wedding or you just don't like to be caught without a tux, the trick is to make sure your suit still looks like, well, a suit when you take it out again.
How To Pack A Suit In A Carry On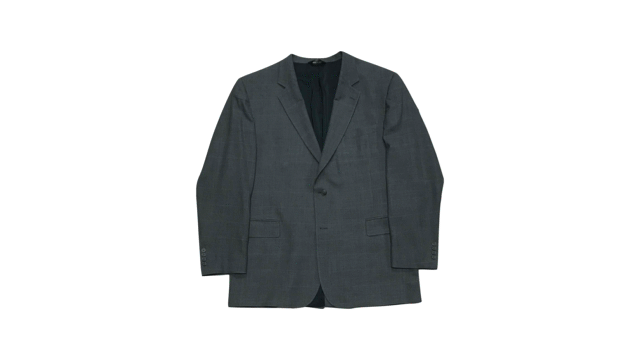 Got the gist? We'll take it step-by-step down below.
There are a number of ways to pack a suit into a carry on, but they all adhere to these basic principles that help keep wrinkles to a minimum:
Packing a suit to reduce wrinkles
1. Wear what you can
If you're only carrying one suit, consider wearing the jacket.
2. Choose the right suit
Leave the linen behind, those sheep know how to do biznass.
3. Keep it simple
The fewer (gentle) folds you make the fewer opportunities for hard wrinkles to set.
4. Leave it loose
The tighter your suit's packed, the longer wrinkles will last. At the same time, make sure it doesn't shift or ball up in transit.
6. Hang it out
Pack your suit last and take it out to hang as soon as you reach your destination. A separate bag or Shirt Protector makes this dead simple.
Let's get started.
Here's how to pack a suit in a carry on bag:
STEP 1
Lay your suit jacket out face down and smooth out the wrinkles as best you can.

Step 2
Fold one shoulder back across the center.

Step 3
Turn the opposite shoulder inside out.

Step 4
Tuck the right shoulder into the left. Make sure the lapels line up.

Step 5
Fold the jacket in half horizontally.

Step 6
Grab your Shirt Protector. If you don't have one, you can place your folded suit in a plastic dry-cleaning bag at the end instead.

Step 7
Lay your Shirt Protector out with the zipped mesh pocket on the right. It's a good place to put your socks, tie and watch.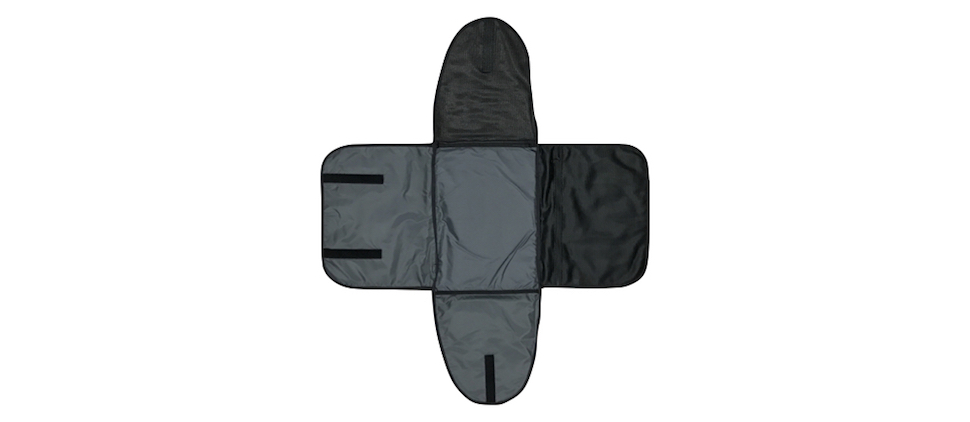 Step 8
Lay your trousers out flat across the Shirt Protector.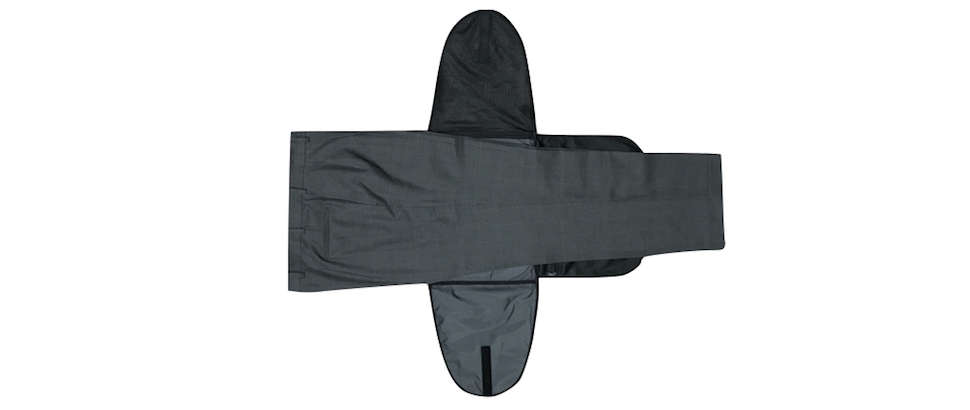 Step 9
Place your folded suit jacket in the center of the trousers.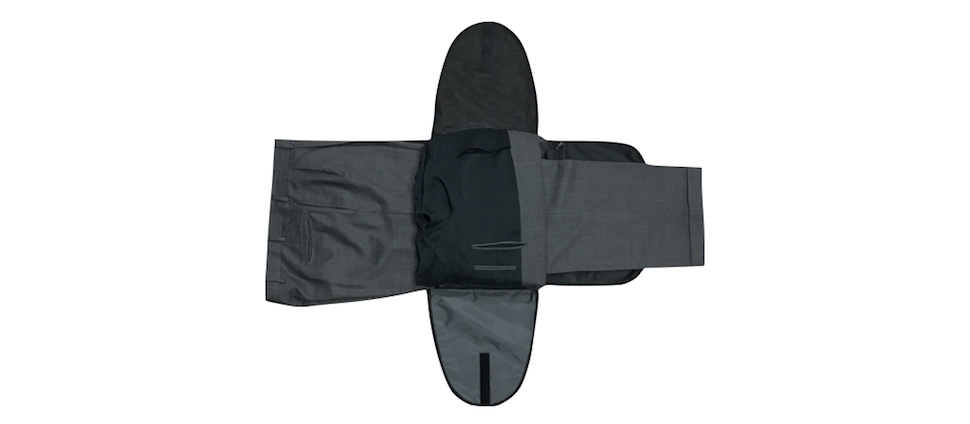 Step 10
Add a dress shirt or two.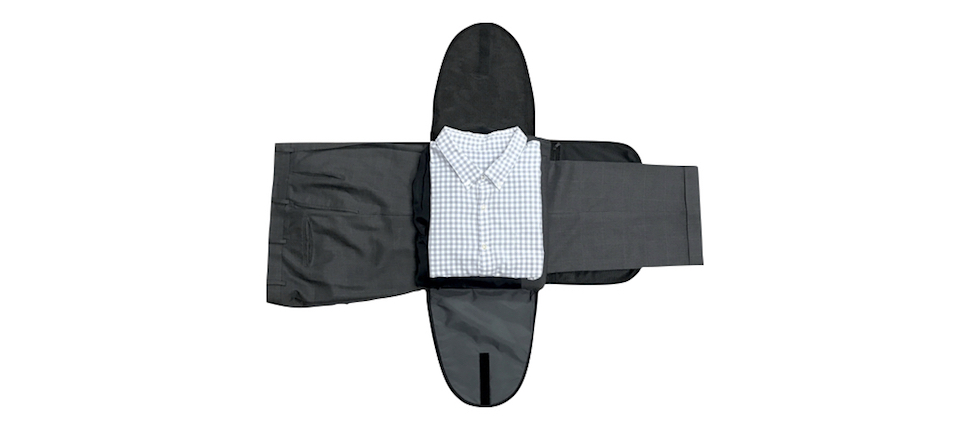 Step 11
Fold the legs and waist of the trousers over the jacket and shirts.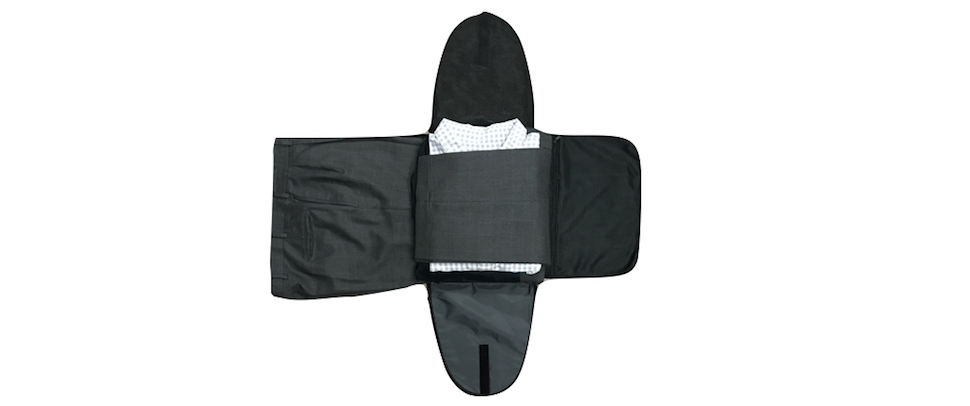 Step 12
Fold in the sides of the Shirt Protector to keep your suit snug, so it doesn't shift in transit. Start with the top and bottom. Then close the sides. If you're using a dry-cleaning bag instead, slip it over your folded suit now.

Step 13
Don't forget your tie!

Step 14
Set your Shirt Protector to one side. Now, you're ready to pack.

Step 15
Open up your Minaal Carry-on 2.0.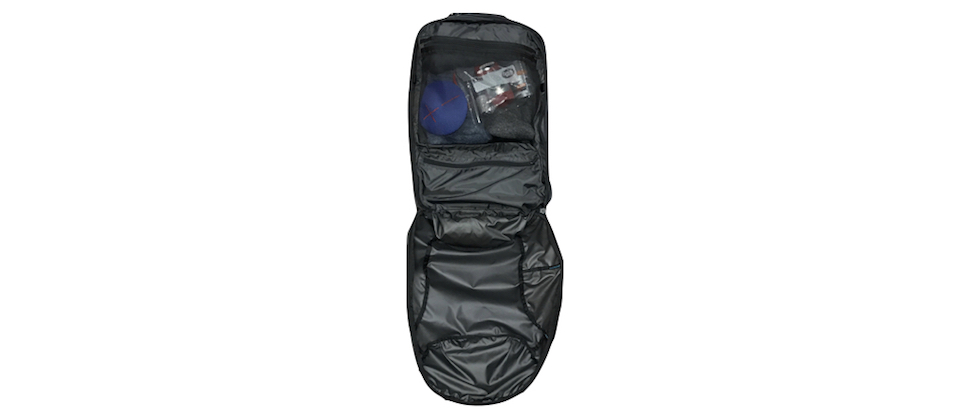 Step 16
Place your Packing Cubes and other clothes into the scoop.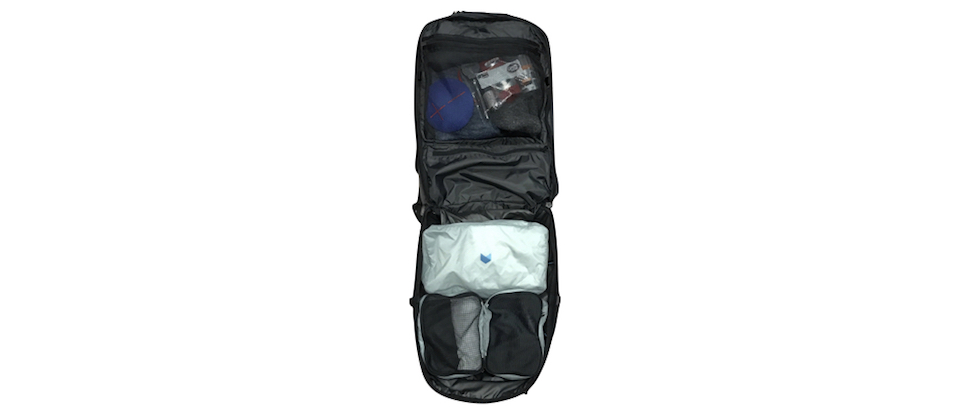 Step 17
Roll your belt and stash it in a shoe. Then use the wide 3D pocket below the mesh to separate your dress shoes from the rest of your clothes.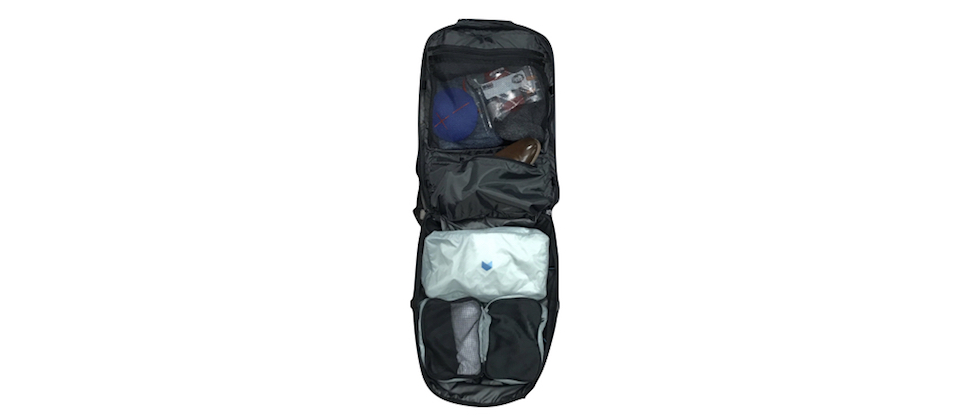 Step 18
Put the hooks on your Shirt Protector through the internal loops to attach it to your Carry-on 2.0.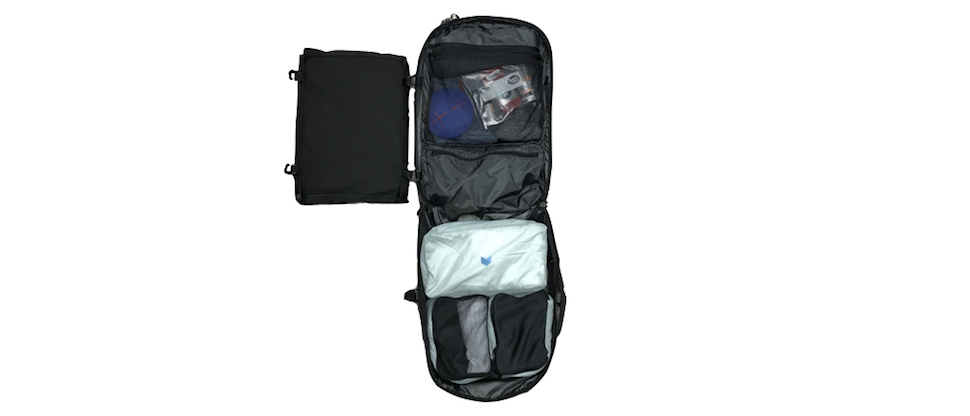 Step 19
Fold your Shirt Protector over and connect it to the other side. You can stash more clothes behind it, it'll keep them from sliding around too.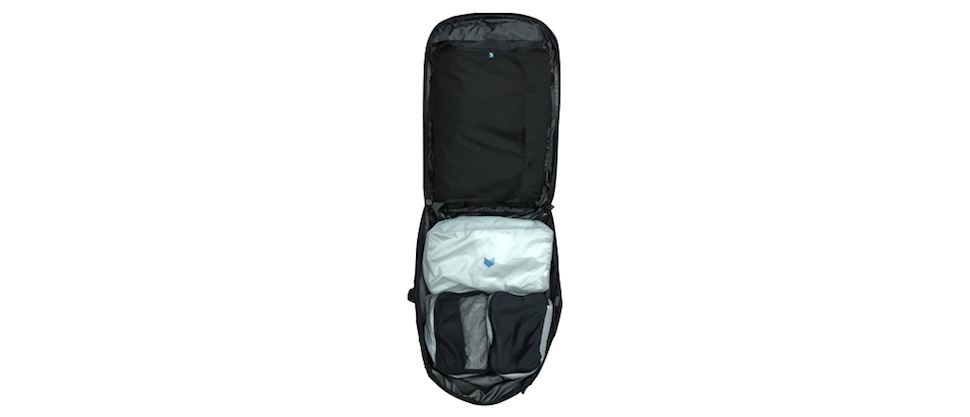 Step 20
Grab the top handle of your Carry-on 2.0 and fold the Shirt Protector-side over the scoop like a lid. Then zip the bag closed.

Good to go!
Now you're all packed up and ready for adventure. FORMAL adventure. 😉

Have questions or your own suit-packing trick to share? Find us on Facebook, Twitter, and Instagram.
See you on the road!